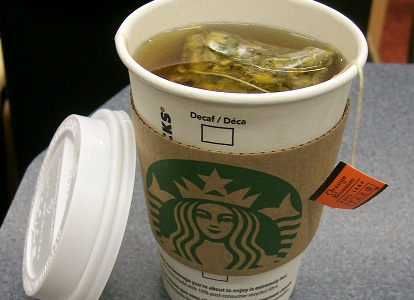 Starbucks Secret Menu:
Apple Juice Orange Blossom
**Unfortunately, this bagged tea is no longer available in store as it has been discontinued, but avid tea drinkers can order the  full leaf tea from the Starbucks store for a homemade treat.
Not a coffee fan? Try Starbuck's Tazo Orange Blossom Tea steeped in steamed apple juice instead of water. It's a tasty treat for tea lovers.