Neapolitan Frappuccino | Starbucks Secret Menu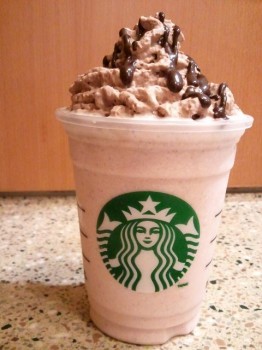 Starbucks Secret Menu:
Neapolitan Frappuccino
Ice cream nut? Try this Neapolitan Frappuccino!
Chocolate, vanilla and strawberry flavours!
Here's the recipe:
Strawberries and Cream Frappuccino
Add a scoop of vanilla bean powder (1.5 scoops for a venti)
Add mocha syrup (1 pump for a tall, 2 pump for a grande, 3 for venti)
Top with chocolate drizzle and chocolate whipped cream
Like this recipe? You'll love these ones too!