Starbucks Secret Menu: Teddy Grahams Frappuccino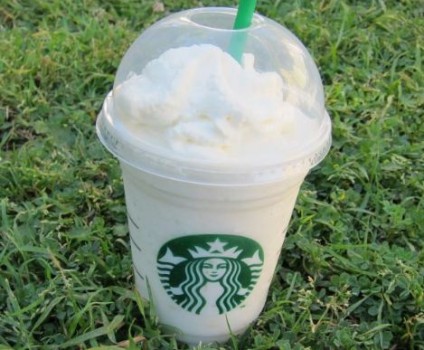 Starbucks Secret Menu:
Teddy Grahams Frappuccino
Who didn't love Teddy Grahams as a kid, and even as a little guilty pleasure as an adult!
This Teddy Grahams Frappuccino will not disappoint!
Here's the recipe:
Start with a Coffee Frappuccino
Add Cinnamon Dolce Syrup (1 pump tall, 2 pumps grande, 3 pumps venti)
Add Vanilla Syrup (1/2 pump tall, 1 pump grande, 1.5 pumps for a venti)
Add honey

**If you're not a coffee fan, you can opt for a creme base instead and have extra Cinnamon Dolce Syrup mixed in for flavour (2 pumps tall, 3 pumps grande, 4 pumps venti)

Like this recipe? You'll love these ones too!