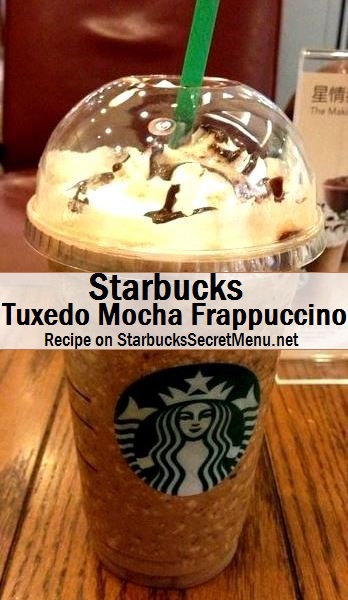 Starbucks Secret Menu:
Zebra or Tuxedo Mocha Frappuccino
Want the best of both worlds? Or can't make up your mind between white chocolate or dark chocolate? Try a tuxedo mocha beverage for a twist on this classic!
Here's the recipe:
Order a mocha, hot or cold
made with half white chocolate and half regular
Add java chips and you have yourself a Zebra!