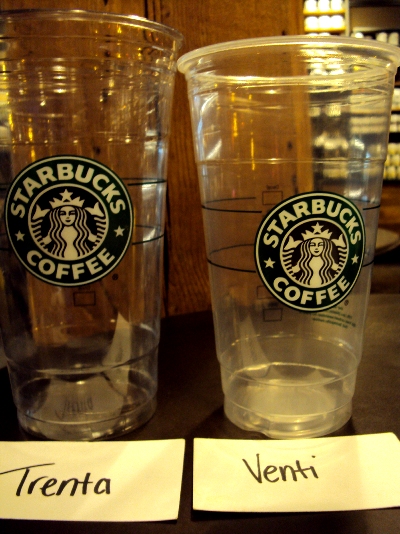 Starbucks Secret Size:
Trenta
Starbucks has recently rolled out a new drink size, the biggest size available, called the Trenta. It holds 31 ounces and is available for iced drinks only.
So, the next time you're craving an iced tea or coffee and a lot of it, opt for a Trenta which will run you $0.50 more than a venti.
Thanks to Nayeli for sending this in! If there's a drink you like and don't see listed here, email it to us at starbuckssecretmenu@gmail.com