Blackpink Frappuccino 
Get ready blinks, the Blackpink and Starbucks collaboration is launching July 25th! The collaboration includes a lineup of merch, 2 desserts and of course the star of the show, the Blackpink Frappuccino that is already going viral on Tiktok! Some stores have launched early and have already been serving the pinktastic Frappuccino.
What's in it?
According to the official release, the Blackpink Frappuccino is reminiscent of the chic and edgy vibe of BLACKPINK's latest album Born Pink. The stunning black and pink-hued beverage blends strawberry syrup and dark chocolate sauce with feel-good oat milk and chocolate curls, topped with light pink whipped cream and a symbolic heart-shaped chocolate.
A multi-sensory experience that captures the showstopping spirit of BLACKPINK, the iconic beverage is set to become a fan favorite that will uplift summer days.
Where can I get it?
Unfortunately for us blinks on the western hemisphere, the Blackpink Frappuccino and merch will only be available in Hong Kong, Indonesia, Korea, Malaysia, The Philippines, Singapore, Taiwan, Thailand, and Vietnam.
Can I order a secret menu version?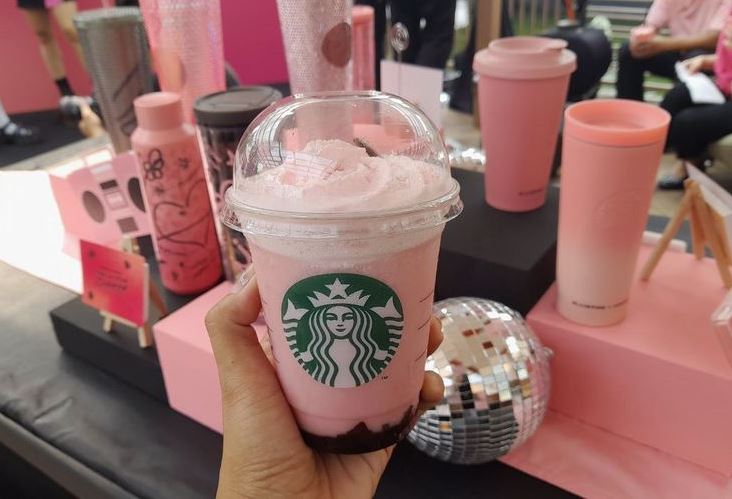 YES! Absolutely! The Blackpink Frappuccino can be ordered using this secret menu recipe:
Start with a strawberry creme Frappuccino
Sub oat milk
Add mocha sauce
Top with whipped cream and chocolate curls or Frappuccino chips
Blackpink x Starbucks Merch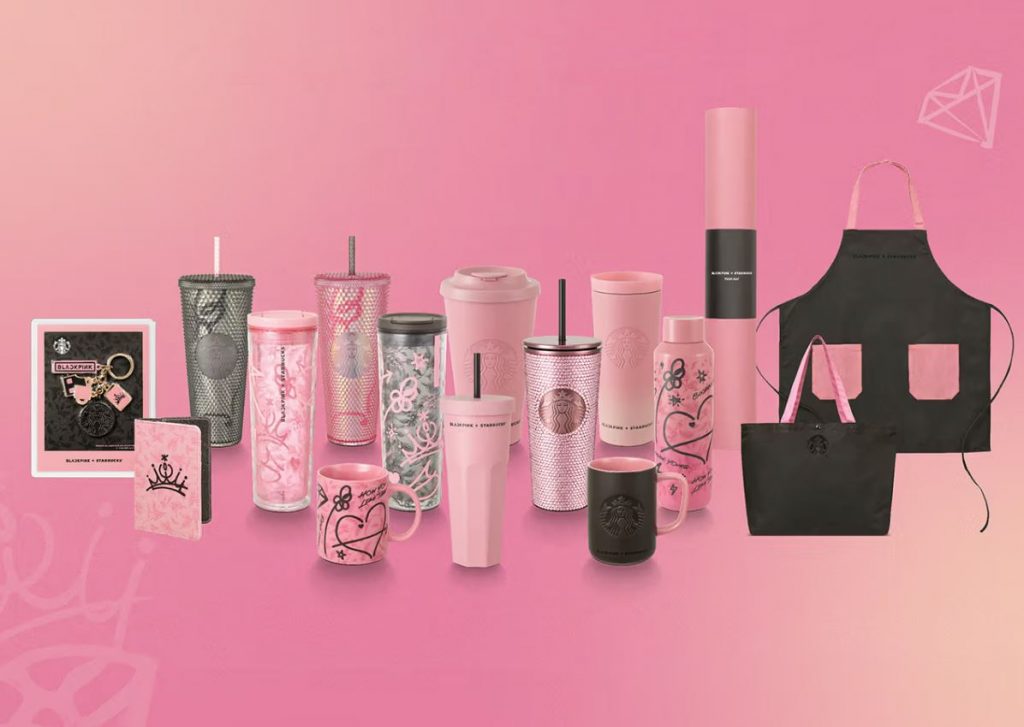 If you do happen to be travelling to any of the official countries promoting the Blackpink collab you'll be privy to purchasing an array of 11 types of drinkware including reusable cups, mugs and tumblers as well as 6 lifestyle accessories including a keychain, tote bag, yoga mat and passport holder.
features 11 drinkware styles and six lifestyle accessories all marked by a pink and black color palette. Standouts include reusable cups, mugs, tumblers, tote bags, yoga mat, passport holders, and keychains
Blackpink x Starbucks desserts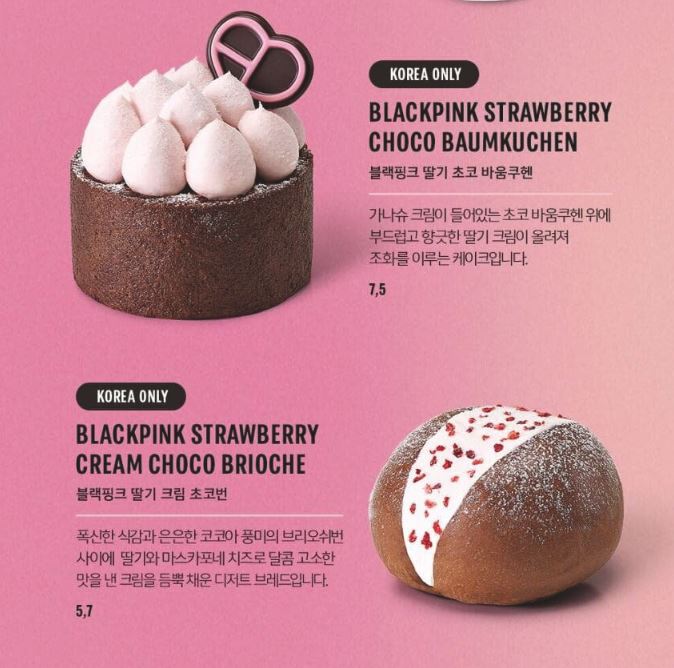 Unfortunately these 2 dessert offerings will be available in Korea only. The Blackpink Starwberry choco baumkuchen and Blackpink Strawberry Cream Choco Brioche both look delectable and we will be eagerly awaiting the Tiktok reels and IG posts and living vicariously through them.