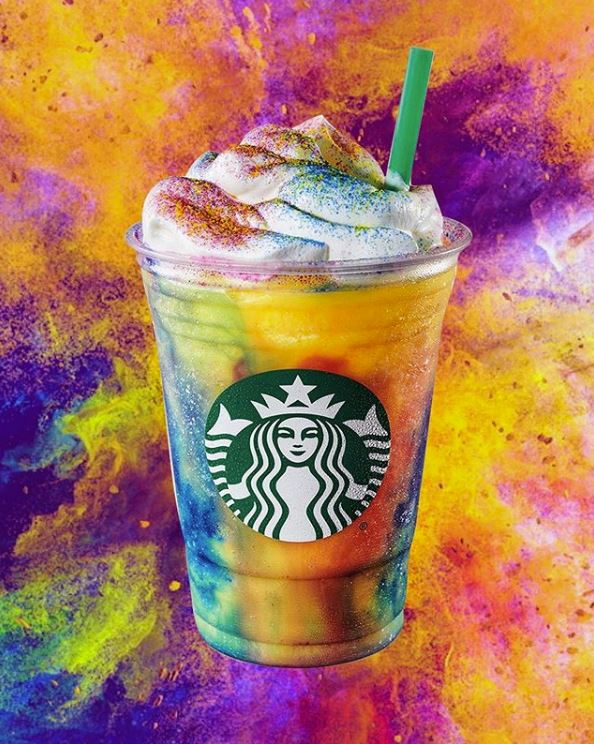 Tie-dye has been all the rage this summer and Starbucks is right on trend with their new Tie Dye Frappuccino!
Starting Wednesday July 10 you can pop into your local Starbucks and try the new color psychedelic beverage. It features yellow red and blue colors swirled together, is topped with vanilla whipped cream and dusted with yellow red and blue powder.
The Tie Dye Frappuccino is classified as a tropical crème Frappuccino according to Starbucks but word on the street is it tastes like creamy banana.
Wonder where the crazy colors come from? All natural ingredients with the use of turmeric, red beets and spirulina! Super cool and great for the health conscious. Antioxidants here we come!
Unfortunately like all good things, the Tie-Dye Frappuccino will only be available for a limited time at Starbucks locations in the US and Canada. Officially until July 14th, but it's also while supplies last so find those less frequented Starbucks locations  in your area to enjoy these crazy colors for even longer!