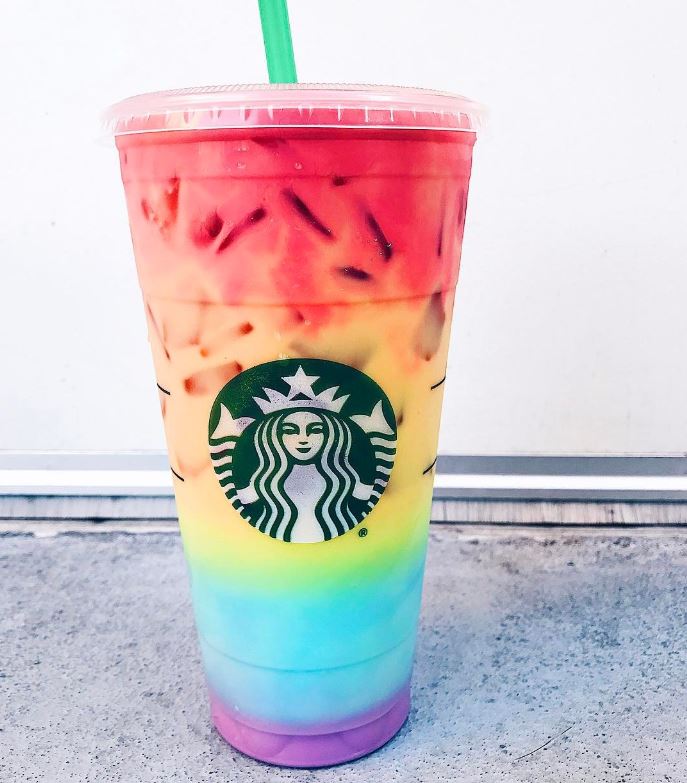 Chances are if you have an Instagram account, you've seen a post or 2 kicking around of the Starbucks Rainbow Refresher. The accurately colored rainbow concoction excited fans everywhere in the midst of the taste the rainbow drink craze.
You've heard of the Pink Drink, Purple Drink, Blue Drink, Green Drink, Pink Purple Drink and Orange Drink and now the Rainbow Drink is the newest addition to the bunch.
Or is it? You've heard the phrase, if it's too good to be true, it probably is? Well if that's what you were thinking, you hit the nail right on the head. The Rainbow Drink isn't in fact made out of "layers of milk-based Butterfly Pea Tea, Matcha Tea, Mustard, Peach Tea and Passion Fruit Tea" that various Instagram captions read. It was all *drumroll…………. an April Fool's Prank brought to life by 5 food bloggers.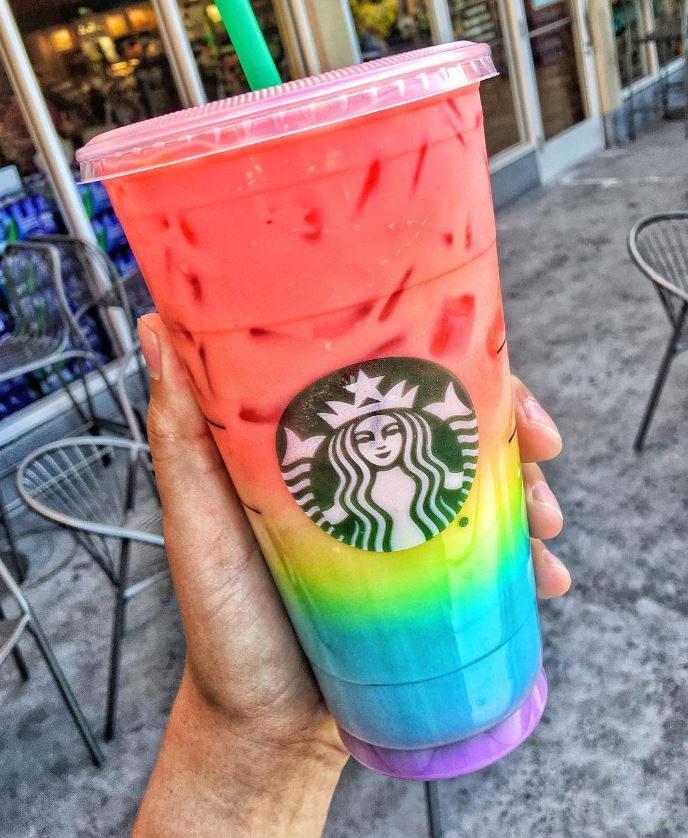 The drink itself as pictured wasn't even made by a Starbucks Barista but instead concocted out of milk and food coloring, albeit in a Starbucks store at least. And while it certainly looks enticing, we wouldn't want to drink it with the knowledge that it's just milk that was sitting out with layers upon layers of food coloring added to it.
So there you have it, after all the reposts, likes and hype, this is a Starbucks Secret Menu recipe that doesn't actually exist. And there goes a collective sigh by every Starbucks Barista out there!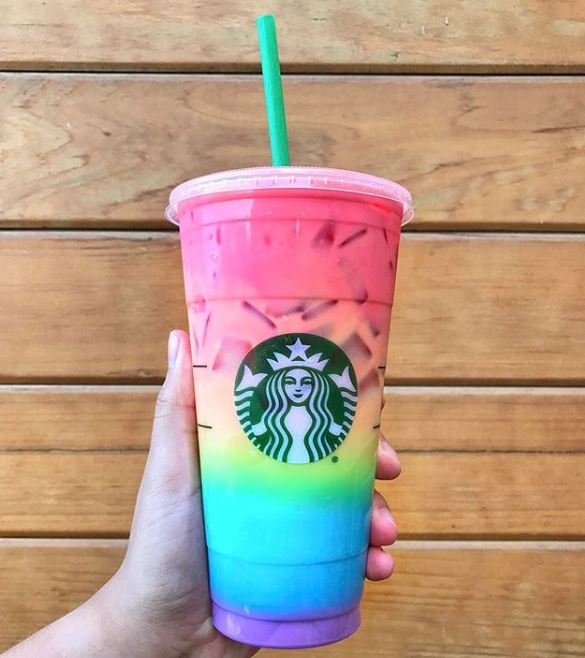 Enjoy the photos though! They are remarkable and continue to grace Instagram, Facebook, Pinterest and Twitter feeds everywhere!