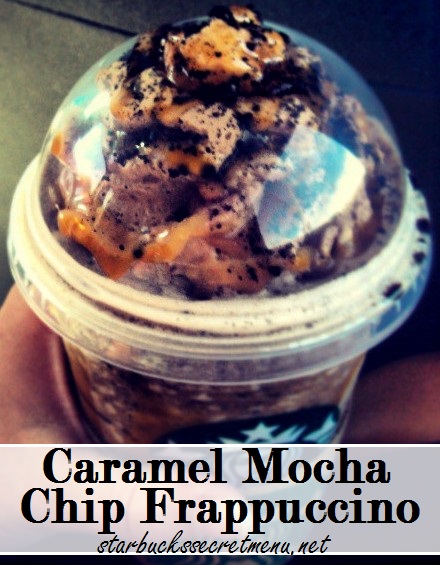 Caramel Mocha Chip Frappuccino

| Starbucks Secret Menu

If you love the taste of sweet caramel, powerful mocha, and delicious chocolate and can't decide which drink to get, get all three!

Because this Frappuccino is so decadent, it's a great choice for dessert and recommended for those with a major sweet tooth.
Here's the recipe:
Double Chocolate Chip Frappuccino
Add bittersweet mocha sauce (1 pump tall, 2 pumps grande, 3 pumps venti)
Line the cup with caramel drizzle
Top with Chocolate whipped cream, Caramel drizzle and Cookie crumbs
Thanks to Carlli G. for sending this recipe in! If you have a recipe you'd like to share, send it to starbuckssecretmenu [at] gmail.com and it could be featured on the site!