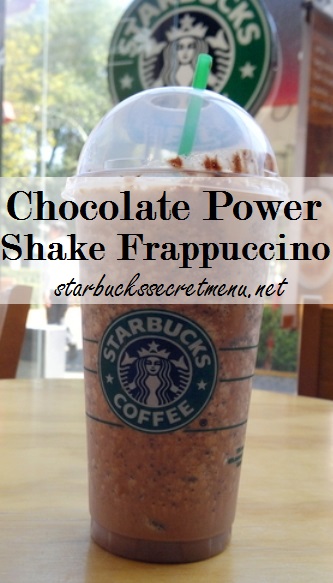 Chocolate Power Shake Frappuccino

| Starbucks Secret Menu

Need to power start the day? Or maybe a power up after a great work out?

If you're looking to add some energy and protein to your diet while on the go, here's a Starbucks power shake that tastes just like a chocolate milkshake. Yum!
Here's the recipe:
Start with a Venti Java Chip Frappucino
Made with soy milk
Add 1 banana
Add 1 scoop of whey protein powder
No whip
Thanks to Rick M. for sending in his go to drink and to Barista, Jessica of Clearwater Mall for coming up with the recipe! If you have a favorite beverage you'd like to share, send it to starbuckssecretmenu [at] gmail.com and it could be featured on the site!