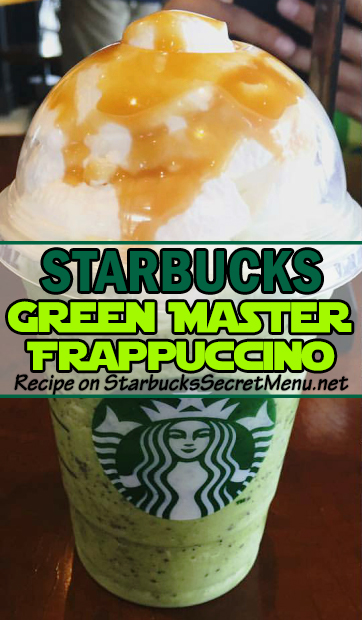 Green Master Frappuccino

| Starbucks Secret Menu

For part 2 of our Star Wars Frappuccinos installment, we bring you the Green Master Frappuccino!

Modeled after our favorite little Jedi Master, Yoda, this Frappuccino is aptly colored, simple and delicious it is!

Also originating at the 19311 Starbucks location in the Disney District of California, the Green Master Frappuccino was advertised as a limited edition special, but with the recipe below you can order it as a customized beverage at any Starbucks location!

International friends, you can enjoy the green Master Frappuccino too since it uses just a few of Starbucks most popular and basic ingredients!
Here's the recipe:
Green Tea Frappuccino
Add java chips
Top with whipped cream and caramel drizzle
Thanks again to Barista Mark C. for letting us know about this awesome Frappuccino recipe! If you have a secret recipe you'd like to share, send it in to StarbucksSecretMenu [at] gmail.com and it could be featured on the site! Attach a photo if you have one 🙂