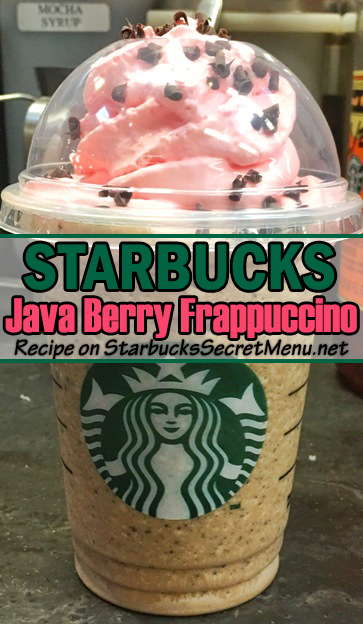 Java Berry Frappuccino

| Starbucks Secret Menu

For the next installment of Valentine's Day themed Frappuccinos, we have the Java Berry Frappuccino, the third creation by Tony Aguilar and the Barista team at a Starbucks in Tucson, Arizona.

It's a simple Frappuccino but those of you who jumped on the Birthday Cake Frappuccino craze know how pretty pink whipped cream is to look at and photograph!

While some Starbucks locations may prepare raspberry infused whipped cream for Valentine's Day, be prepared that your local store may not have it readily available.

These recipes were made in good fun for the holiday but are not official recipes so be sure to provide your Barista with the recipe if you'd like to order one!
Here's the recipe:
Java Chip Frappuccino
Top with Raspberry-infused whipped cream