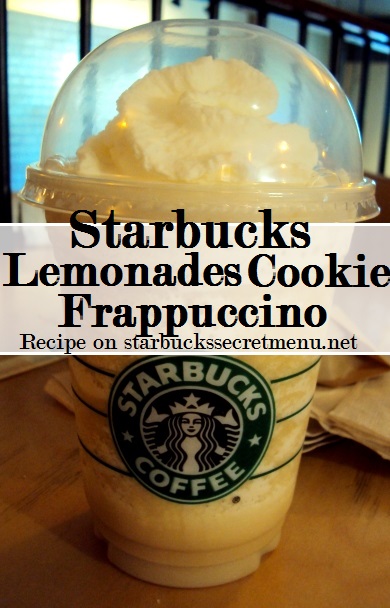 Lemonades Cookie Frappuccino

| Starbucks Secret Menu

Lemonades may be a guilty pleasure you can't resist when Girl Scouts show up at your front door or outside your local grocery store, but now they can be a guilty pleasure anytime of the year!

This Lemonades Cookie Frappuccino tastes just like the popular shortbread and lemon iced treat. And, no crumbs!
Here's the recipe:
Lemonade to the first line
Milk to second line
Add White Mocha Syrup (2 pumps for tall, 3 grande, 4 venti)
Add Hazelnut Syrup (1 pump tall and grande, 2 venti)
Add Cream base (no coffee)
Top with whipped cream and if desired, put vanilla drizzle on top
Thank you to Target Barista Savanah S. of Ripon, Ca for creating and sharing this lovely recipe with us! Send us your favorite secret recipe at starbuckssecretmenu [at] gmail.com and it could be featured on the site!