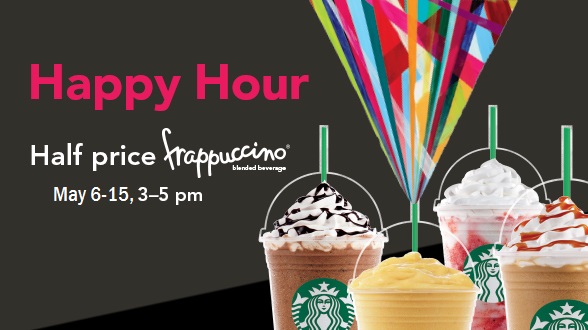 Even better news! Frappuccino Happy Hour is starting a few days early this year and begins May 3!
It's back!! Our absolute favorite time of year, Frappuccino Happy Hour has been announced! This year, the popular event will take place May 6 – 15 between 3-5pm.
Mark the dates down on your calendar because you won't want to miss half priced Frappuccinos! It also pays to be a Starbucks Rewards member because you'll get an extra hour of the promotion, until 6pm when you pay with your Starbucks App or registered card!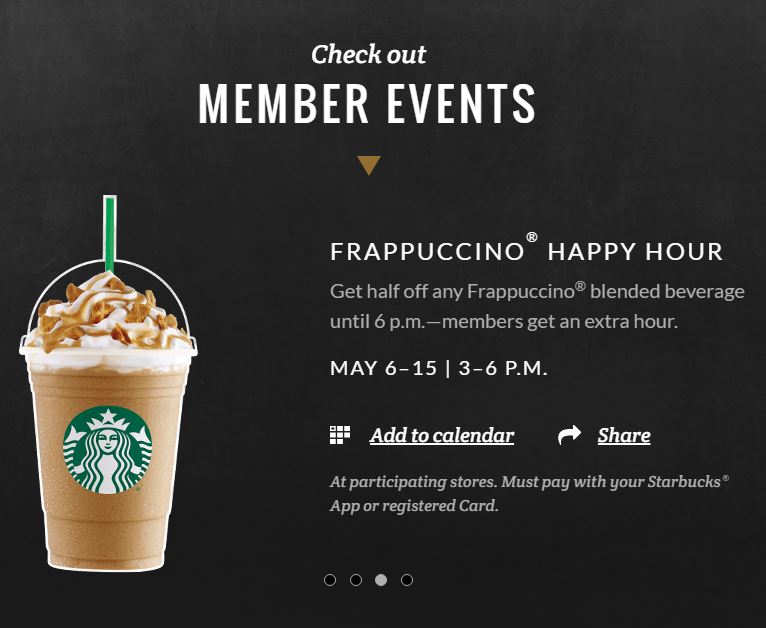 Frappuccino Happy Hour is the perfect time to try those Starbucks Secret Menu Frappuccinos you've always wanted to and not break the bank. Need ideas? Check out our Top 10 Lists for easy to order Frappuccinos, Popular Frappuccinos, Chocolate Frappuccinos and more!
We will be continuing to post new Frappuccino recipes over the next few weeks in preparation for the big event! Stay tuned.