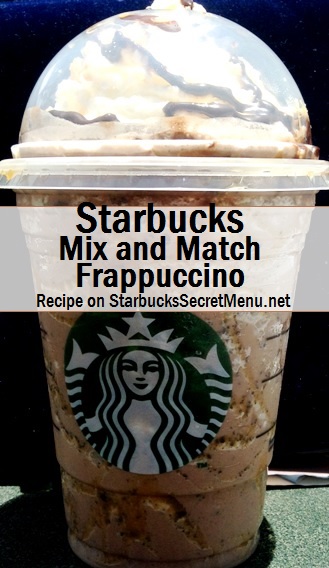 Starbucks Secret Menu:
Mix and Match Frappuccino
If you find yourself being indecisive, or just happen to like a bit of everything then the Mix and Match Frappuccino is for you!
It has vanilla, caramel and chocolate flavors! Perfect for the sampler..
Here's the recipe:
Half Vanilla Bean, Half Double Chocolate Chip Frappuccino
Add Caramel Syrup (1 pump for tall, 2 pumps for grande, 3 pumps for venti)
Line the cup with caramel
Top with whipped cream and caramel and chocolate drizzle
Thanks to Reagan H. for sending this great recipe in! If you have a recipe you'd like to share, send it to starbuckssecretmenu [at] gmail.com and we'll add it to the list!