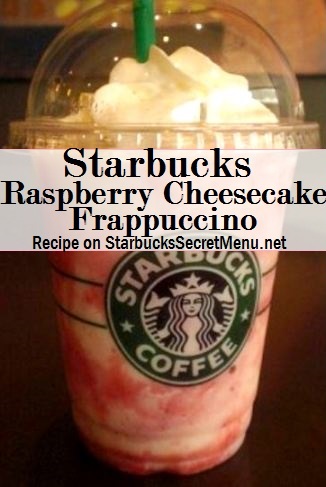 Starbucks Secret Menu:
Raspberry Cheesecake Frappuccino
Here's dessert in a cup! One of our most popular secret Starbucks recipes and one of the easiest to order!
Here's the recipe:
White Chocolate Mocha Frappuccino
Add Raspberry Syrup (1 pump tall, 1.5 grande, 2 venti)
If you prefer your drinks extra sweet, increase by 1/2 pump for each size.
Don't forget the whipped cream!