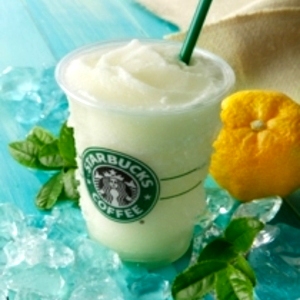 Starbucks Secret Menu:
Virgin Margarita Frappuccino
Even though this margarita is non-alcoholic, it tastes wonderful! A great treat on a hot day. All it's missing is a mini-umbrella!
Here's the recipe (for a grande):
Pour cool lime to the first line.
Lemonade to the second line
Grande scoop of ice
2 pumps of classic syrup.
3 pumps of the Frappuccino creme base.
Blend

Thanks to Jenna A of Des Moines, IA for sending in this awesome recipe! If you have a secret recipe you'd like to share, send it to starbuckssecretmenu [at] gmail.com and we'll add it to the site.