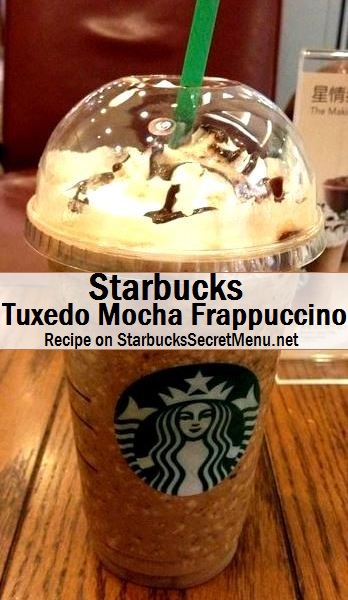 Starbucks Secret Menu:
Tuxedo Mocha Frappuccino
The Tuxedo Mocha has been so popular that it's now and official Starbucks menu item! Made for the chocolate lover, it's a great way to indulge and close out a such a busy year.
The tuxedo mocha can be ordered hot, iced, as a Frappuccino or hot chocolate!
The secret menu version is made with java chips but since Starbucks has brought back dark chocolate curls, the official Tuxedo Mocha is topped with those!
Want the best of both worlds? Or can't make up your mind between white chocolate or dark chocolate? Try a tuxedo mocha beverage for a twist on this classic!
Here's the recipe:
Order a mocha, hot or cold
Made with half white chocolate mocha and half regular mocha
Add java chips and top with mocha drizzle