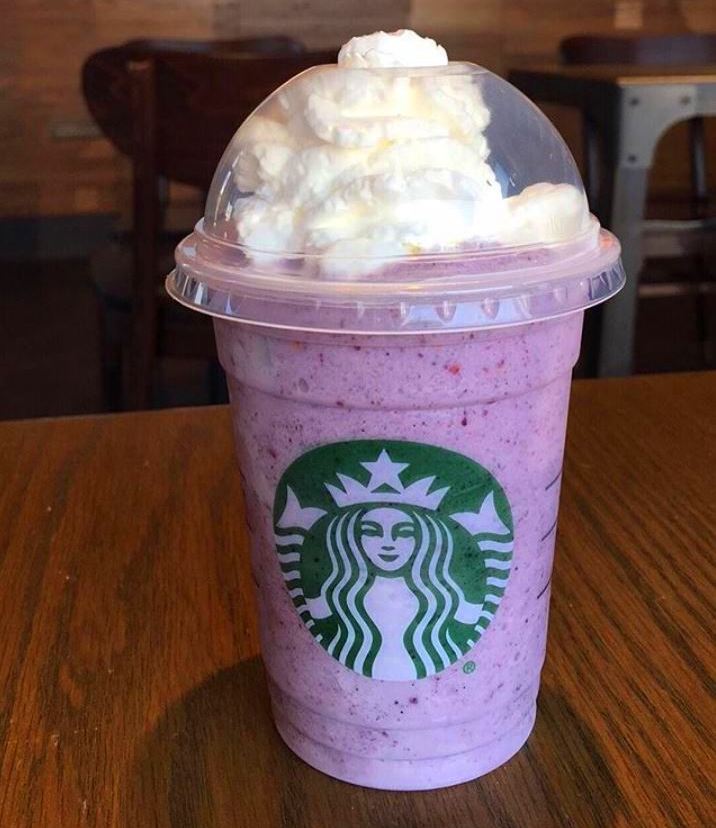 Stardust Frappuccino

| Starbucks Secret Menu

On the go? Power up with a Stardust Frappuccino!

With Pokémon GO on your mind and in your hands, take a short break to recharge.

Our delicious Vanilla Bean Frappuccino evolves into a berries & cream treat that'll leave you with tickled tastebuds and feeling powered up so you can get out there and catch em' all.
Here's the recipe:
Vanilla Bean Frappuccino
Add blackberries
Blended with sangria
Can't get enough of Pokémon? Try our Pokéball Frappuccino and Pokémon Go Frappuccinos as well!
Just the open air and a cup of Starbucks Stardust!