Starbucks Secret Menu: Caramel Apple Frappuccino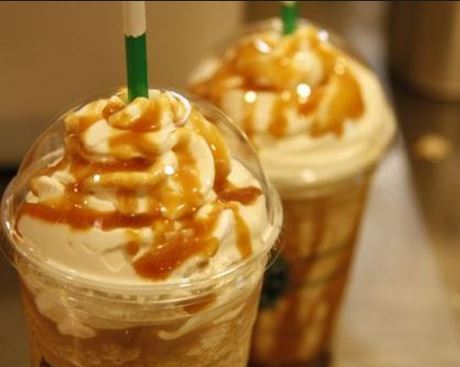 Starbucks Secret Menu:
Caramel Apple Frappuccino
Caramel Apples are a childhood favorite. They make me think of fairs, festivals, carnivals and the like. The novelty of the item reminds me of a time of innocence, so when Barista Elijah S. sent in this recipe, just thinking about Caramel Apples was nostalgic!
Elijah's Starbucks store is located right next to a high school and this recipe has become a student favorite! It sounds fantastic and will no doubt become a site favorite as well!
Here's the recipe for a Grande (adjust for other sizes):
Apple Juice to the first line, whole milk to the second line
3 pumps of cinnamon dolce syrup
3 pumps of Cream Base
2 Pumps Dark Caramel (or regular caramel)
Top with Whipped Cream, Caramel Ribbon Crunch, Caramel Drizzle and Cinnamon Dolce topping

Thanks to Elijah for sharing this great recipe with us! If you have a drink idea you'd like to see featured on the website, email it to us at starbuckssecretmenu [at] gmail.com

Like this recipe? You'll love these ones too!