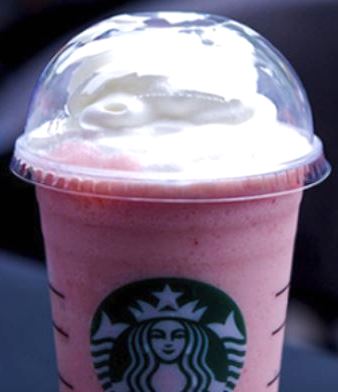 Starbucks Secret Menu:
Strawberry Coconut Lemonade
If you're a fan of Coconut, you'll be fan of this Strawberry Lemonade with a twist! The flavors mix together wonderfully and turn into a perfect summer treat!
Here's the recipe:
Start with a strawberry lemonade (lemonade with strawberry flavoring)
Add 2 pumps of coconut syrup (for a grande, adjust for other sizes)
Add Coconut flakes
Blend!
Top with whipped cream if desired

Thanks to Paige C. for sending in this recipe! If you have a secret drink you'd like to see on the website, send it in to starbuckssecretmenu [at] gmail.com.