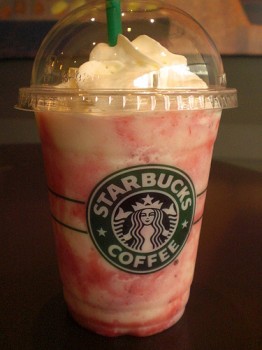 Starbucks Secret Menu:
Raspberry Cheesecake Frappuccino
Here's dessert in a cup! Try your white chocolate mocha Frappuccino with some raspberry syrup for a decadent treat!
We recommend 1 pumps for a tall, 1.5 pumps for a grande and 2 pumps for a venti! If you prefer your drinks extra sweet, increase by 1/2 pump for each size.
Don't forget the whipped cream!