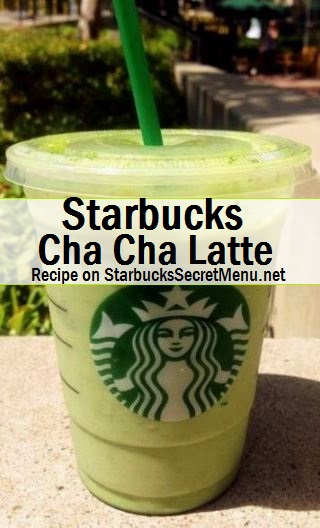 Cha Cha Latte

| Starbucks Secret Menu

Matcha green tea and chai may seem like an unlikely combination but the flavors compliment each other perfectly.  The simple substitution goes a long way in terms of taste and gives the original green tea latte an extra kick!

Enjoy this beverage hot or iced, it's wonderful in any form!
Here's the recipe:
Matcha Green Tea Latte
Add chai syrup, regular or Oprah (1 pump tall, 1.5 grande, 2 venti)
No classic syrup
Thanks to Starbucks partner, the lovely Kaylyn M. for creating and sharing this amazing recipe with us. If you have a favorite recipe not listed already, send it to starbuckssecretmenu [at] gmail.com and it could be featured on the site!