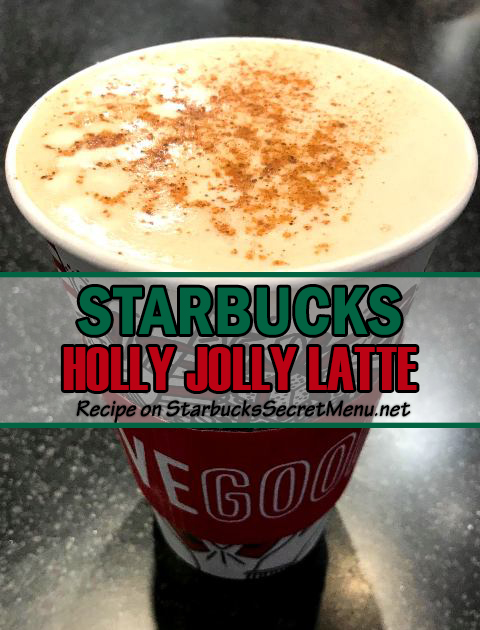 Holly Jolly Latte

| Starbucks Secret Menu

Christmas is less than a month away and the holiday season is in full swing! Celebrate the winter weather, holiday decorations and spirit with a Holly Jolly Latte! With eggnog and peppermint flavors tickling those taste buds, you'll be feeling extra festive.

Enjoy this recipe hot or iced, although we're partial to the hot version to warm up those hands in this brisk weather. Available over the holiday season only, so try the Holly Jolly Latte while you can!
Here's the recipe:
Eggnog Chai Latte
No water
Add peppermint syrup – 1 pump tall, 2 pumps grande, 3 pumps venti
Top with nutmeg sprinkles and whipped cream
Thanks to Barista Erin B. for sending in her new favorite holiday drink! If you have a secret recipe you'd like to share, send it in to StarbucksSecretMenu [at] gmail.com and we'll feature it on our site!