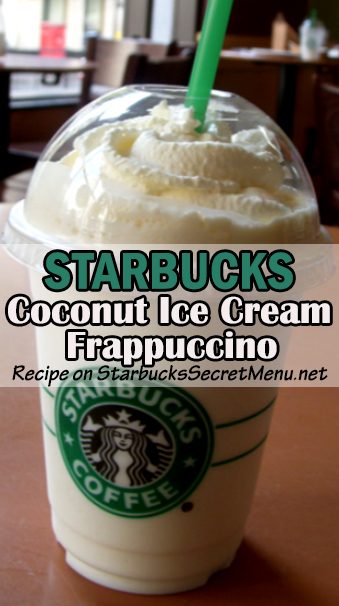 Coconut Ice Cream Frappuccino

| Starbucks Secret Menu

Sadly, it's been a while since Starbucks brought back the Mocha Coconut Frappuccino. And with a lack beverage options for coconut fans, the recent addition of coconut milk is a welcome change.

Making the simple change from regular milk to coconut milk really elevates this Frappuccino!

The flavors are basic and delicious with a subtle coconut flavor that compliments the vanilla very well. It's light and creamy, just like coconut ice cream!
Here's the recipe:
Vanilla Bean Frappuccino
Made with coconut milk

Thanks to Mia for sending in this simple but tasty suggestion! If you have a secret Starbucks recipe you'd like to share, send it to recipes [at] StarbucksSecretMenu.net and it could be featured on the site!