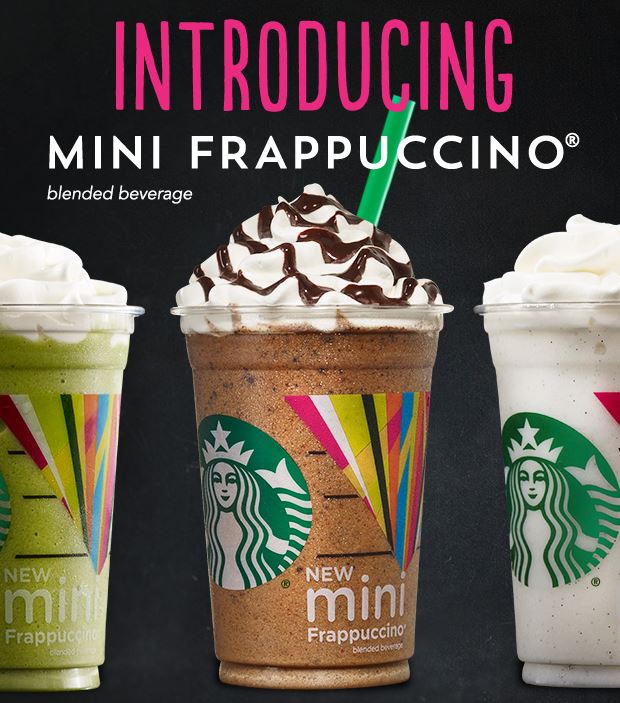 New Starbucks Frappuccino Size | The Mini Frappuccino!
Starbucks is rolling out a new Frappuccino size available for a limited time only! From May 11 to July 6th, you'll be able to order your Frappuccino in the new mini size at Starbucks stores in US and Canada.
The new mini cups are 10 ounces, which is 2 ounces less than the tall Frappuccinos.
The mini Frappuccino might be a bit too small for some of you but we think they're a great idea for anyone wanting to try a few different flavors, or trying to cut some calories. Portion control does seem to be all the rage now and we're all for satisfying those cravings with less guilt!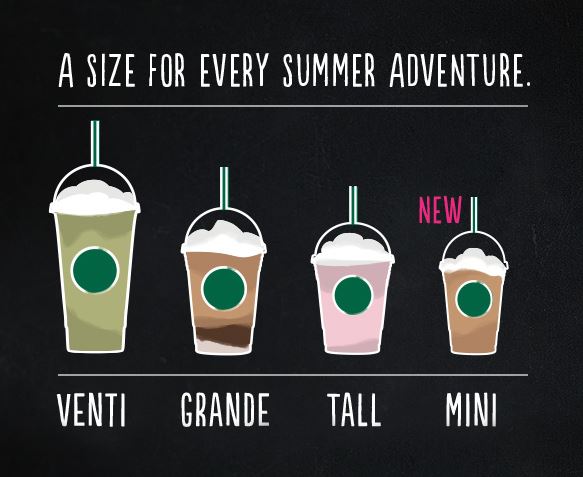 You can even try our Secret Starbucks Frappuccinos in the new mini sizes if you don't want to commit to a larger size! Remember to adjust the recipe additions for the smaller size!