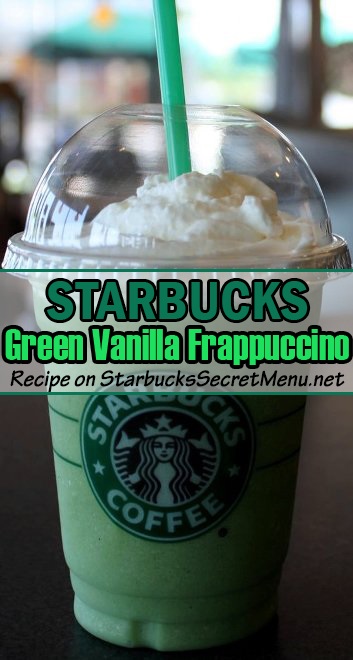 Green Vanilla Frappuccino

| Starbucks Secret Menu

With St. Patrick's Day right around the corner, it's the perfect time to celebrate the occasion with a green Frappuccino!

If you'd like to try something different than the usual Green Tea Matcha Frappuccino, here's a slight twist on a classic Frappuccino. The matcha powder is kept to a minimum so it doesn't overpower the vanilla flavor, so expect a lighter shade of green than you would normally see with the Green Tea Frappuccino.

Both are tasty options to celebrate the green filled holiday.

Or you could go for a completely different flavor and order a Shamrock Frappuccino!
Here's the recipe:
Vanilla Bean Frappuccino
Add matcha powder (1 scoop tall, 1.5 grande, 2.5 venti)
Thanks to Avery R. for suggestion this recipe! If you have a secret recipe you'd like to share, send it to StarbucksSecretMenu [at] gmail.com and it could be featured on the site!