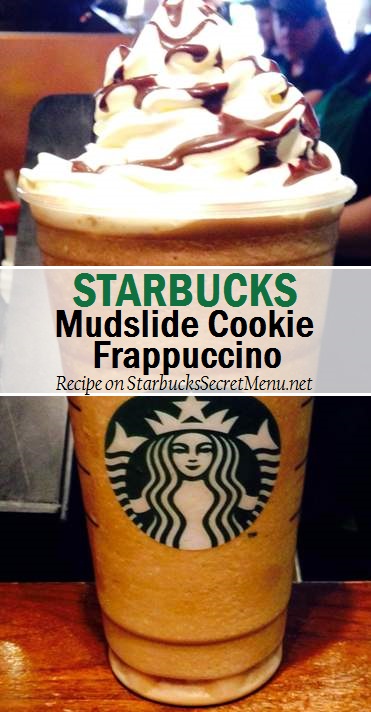 Mudslide Cookie Frappuccino

| Starbucks Secret Menu

Like mudslide cookies, this Frappuccino is chocolaty, rich and oh so delicious!

The chestnut praline gives the icy beverage extra oomph, adding to the already decadent flavors . Indulge yourself with this sweet and creamy treat.

Have it for dessert, after a long day, or feel free to enjoy it any time of day, no judgment here! We're guilty of having a tasty Frappuccino for breakfast here and there as well.
How to order:
Mocha Frappuccino
Add chestnut praline syrup (1 pump tall, 2 grande, 3 venti)

Optional:

Add java chips
Top with mocha syrup

Thanks to Barista Will D. of Hillsborough, NJ for sharing this recipe with us! Have a secret recipe you love? Send it to us via email at starbuckssecretmenu [at] gmail.com or post on any of our social media outlets and it could be featured on the site!