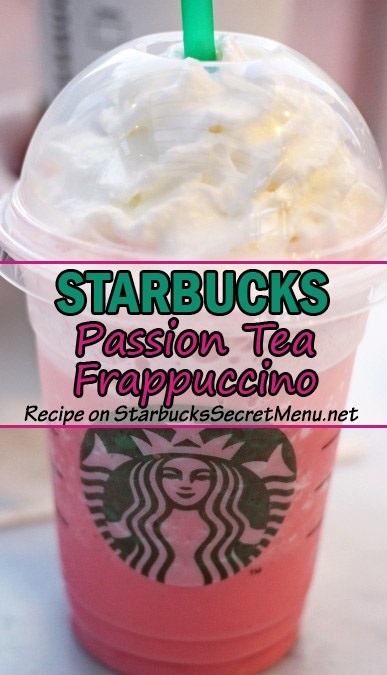 Passion Tea Frappuccino

| Starbucks Secret Menu

Spring is right around the corner and the weather is starting to warm up. So, out with the scarves and in with the Frappuccinos!

If the regular iced passion tea isn't quite enough for you, try this creamy Passion Tea Frappuccino. Your favorite tea flavor with a twist!

If you're not a dairy person, you could also have your iced passion tea blended and drink it like a slushie. Because let's be honest, everyone loves a slushie every now and then.

We love Frappuccino's ourselves though. Can't say no to that delicious whipped cream!
Here's the recipe (made for a grande):
Milk to the bottom black line
Passion tea to the middle black line
Ice
3 Pumps classic syrup
Add creme base
Blend and top with whipped cream
Thanks to Ashley C. for suggesting her favorite recipe! We love hearing all your creative ideas! Have a drink you don't see on the site? Send it in to StarbucksSecretMenu [at] gmail.com and it could be featured!