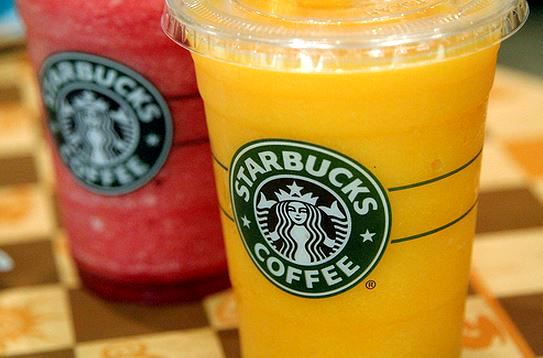 Starbucks Secret Menu:
Make Any Iced Beverage A Slushie!
Here's a simple drink modification sent in by Nathan P. that we love for the summer!
Turn any iced drink into a slush, slushie or Icee by requesting that your drink be blended together.
Nathan recommends the Berry Hibiscus Refresher as a slush if you don't like having the whole blackberries floating around. Note that if you plan on turning the Cool Lime Refresher into a slushie, you should take out the lime slices before or after it's blended.
Thanks Nathan for ending in this great idea and helping us keep cool this summer! If there's a drink you'd like to see added to the site, e-mail the recipe to us @ starbuckssecretmenu@gmail.com!