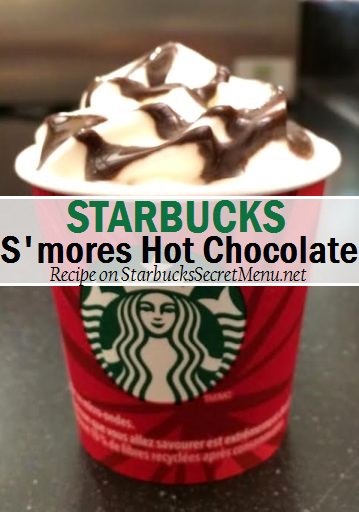 S'mores Hot Chocolate

| Starbucks Secret Menu

One of life's greatest comforts on a chilly night is a steaming cup of hot chocolate. Another is a warm, gooey s'more. Put the two together and you have something amazing!

A delicious mix of chocolate and Starbucks' newest holiday syrup, this hot chocolate is full of flavor. Try it but be warned, it'll probably leave you asking for s'more!
Here's the recipe:
Hot Chocolate
Add chestnut praline syrup (3 pumps tall, 4 grande, 5 venti)
Top with whipped cream and mocha drizzle

Thanks to Barista Olivia B. of Virginia Beach for sending in this tasty recipe! If you have a secret recipe you'd like to share, send it to starbuckssecretmenu [at] gmail.com and it could be featured on the site!