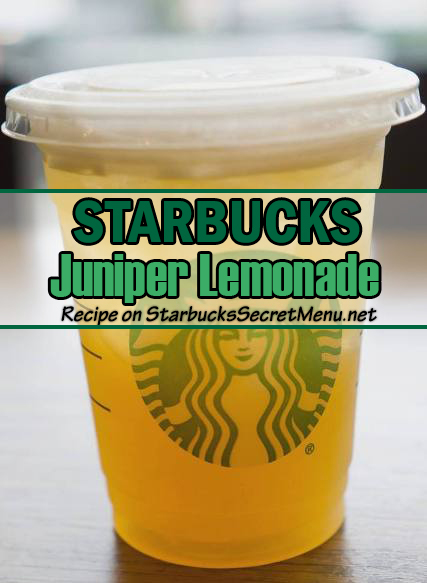 While the Juniper Latte and Frappuccino's that were released earlier this winter were met with some hesitation, "a drink that tastes like a tree?..hmm" we found that most who gave it a whirl were pleasantly surprised with the flavor profile.
Unlike anything on Starbucks' current menu, the Juniper beverages feature a "hint of juniper and sage, an evergreen aroma and citrus notes".
And of course with every new flavor addition, comes new secret recipes! If you're not feeling like a latte or a Frappuccino, the Juniper lemonade might just hit the spot with a taste a winter but with a pop of color and familiarity of spring and summer drinks to come.
Here's the recipe:
Lemonade
Add juniper syrup (2 pumps tall, 3 grande, 4 venti)
Add classic syrup (1 pump tall, 2 grande, 3 venti)
If you prefer slushie version, the Juniper Lemonade also works really well blended with Frappuccino Creme base and topped with pine citrus sugar!
That's to barista Caity for sharing this recipe with us! Available seasonally while Juniper syrup lasts. If you have a secret recipe you'd like to share, send it in to Starbuck SecretMenu [at] gmail.com and it could be featured on the site!