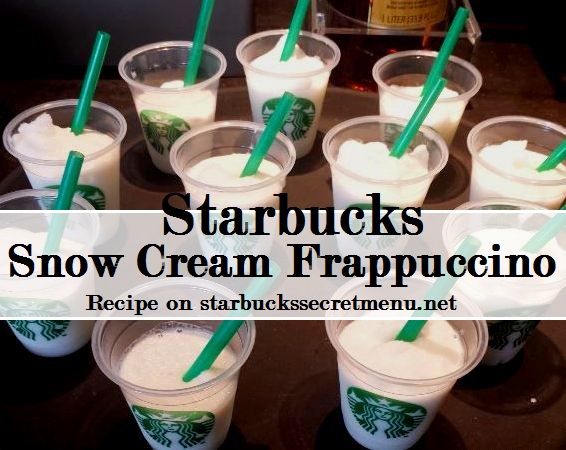 Snow Cream Frappuccino

| Starbucks Secret Menu

Remember wishing everyday could be a snow day?

While that's not exactly realistic since snow days make it much more difficult to commute, that doesn't mean you can't enjoy a little snow here and there. And don't worry, it doesn't have to be on the road or in your driveway.

Enjoy a Snow Cream Frappuccino for a snowy looking treat that tastes as good as it looks.
Here's the recipe:
Vanilla Bean Frappuccino
Made with Vanilla Syrup instead of Vanilla Bean Powder

Optional

: Add a splash of lemonade for extra fun
Thanks to Barista Jessica R. of Knoxville, TN for sending this recipe in! If you have a recipe you'd like to see on the site, send it to starbuckssecretmenu [at] gmail.com and it could be featured on the site!