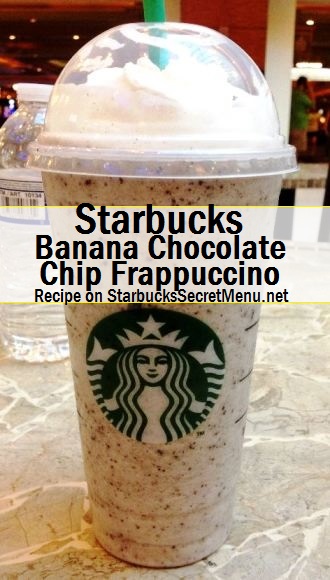 Starbucks Secret Menu:
Banana Chocolate Chip Frappuccino
Chocolate and bananas go together so perfectly that it would be a shame not to give this Frappuccino a try!
The added banana also gives the beverage some extra frothiness, making it extra rich.
Here's the recipe:
Vanilla Bean Frappuccino
Whole Banana blended in
Add java chips (1 scoop for a tall, 2 for grande, 3 for venti)
Top with chocolate or regular whipped cream
Thanks to Gracen S for sending in this awesome recipe!