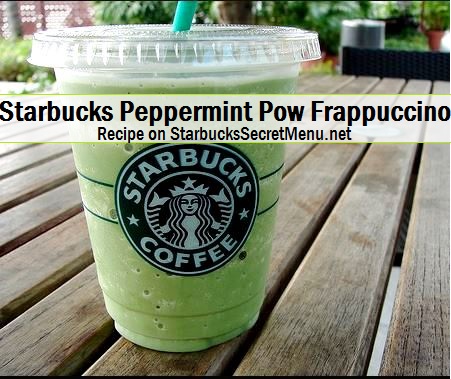 Starbucks Secret Menu:
Peppermint Pow Frappuccino
This Frappuccino is reminiscent of a mint milkshake! It's minty, fresh and tastes fantastic.
The green tea counters the sweetness of the vanilla bean to create a perfect blend!
Here's the recipe:
Nonfat Vanilla Bean Frappuccino
Add peppermint syrup (1 pump for a tall, 2 for grande, 3 for venti)
2 scoops of matcha green tea for tall, 2.5 for grande, 3 for venti
Top with whipped cream if desired
Thanks to Janice H. for sending in this recipe! If you have a secret recipe you'd like to add to the site, send it in to starbuckssecretmenu [at] gmail.com!