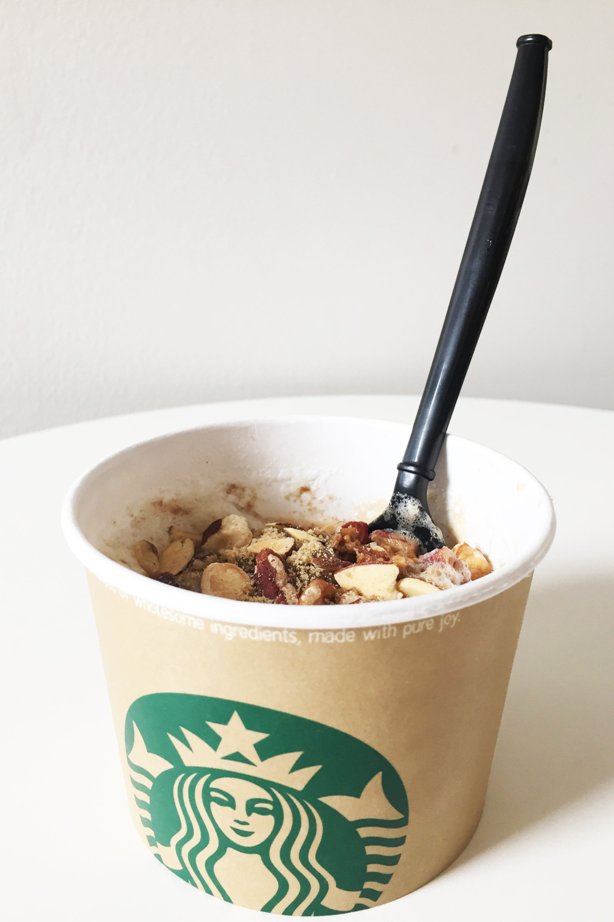 Starbucks Secret Menu isn't limited to just drinks, you can even hack an oatmeal bowl and make it into a delicious all-in-one breakfast treat.
Perfect for breakfast on to go, the oatmeal latte combines nutritious grains with your favorite toppings and espresso to start your day with a kick.
How to order the Oatmeal Latte:
Order an oatmeal bowl
Made with steamed milk instead of water (we recommend soy or almond for an extra tasty treat)
Add 1 or 2 shots of espresso
Let cook for a few minutes
Top with toppings of choice
*If your Barista is unable to add the espresso shots for you, you can always order them separately and pour them on top yourself.
Think of the oatmeal latte like an all-in-one breakfast for those who are short on time or need something portable. It's a great alternative to a smoothie when you're looking for something more satiating!