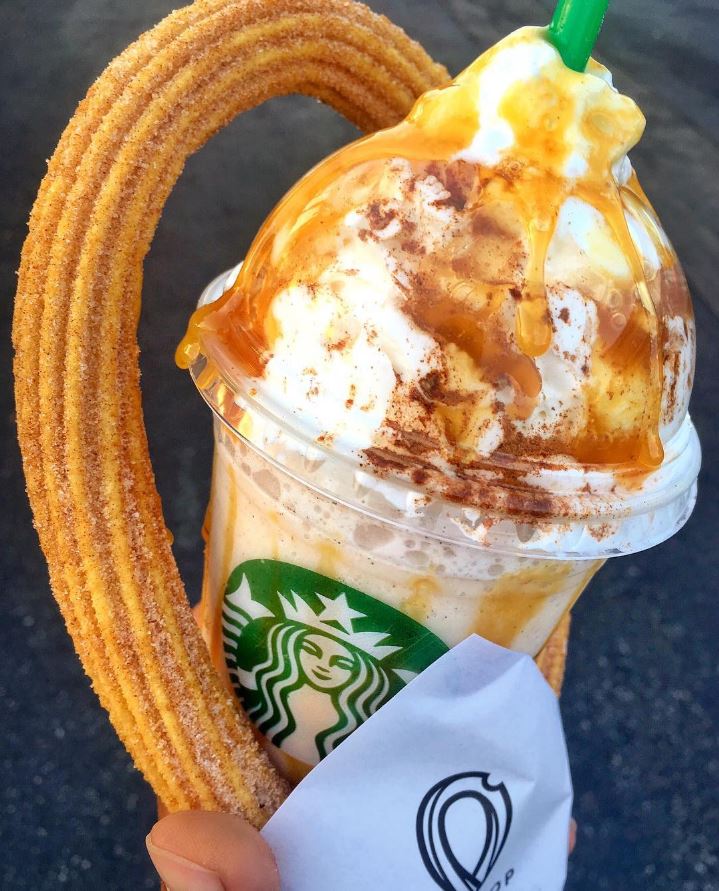 Churro Frappuccino

| Starbucks Secret Menu

Oh the churro. We have a special love for this deep fried treat. Not only is it delicious, it's easy to eat without creating a huge mess of yourself, not counting cinnamon sugar covered lips of course.

We may have made the excuse once or twice to visit Costco just to grab one.  But c'mon, $1 for a huge cinnamon sugar covered treat? Who can resist!

This Starbucks version is every bit as delicious. Made with lots of cinnamon, this sweet Frappuccino is perfect for any Churro lover.
How to order:
Vanilla Bean Frappuccino
Add cinnamon dolce syrup (1 pump tall, 1.5 grande, 2 venti)
Add white mocha syrup (1 pump tall, 1.5 grande, 2 venti)
Add cinnamon
Top with whipped cream, caramel drizzle and cinnamon