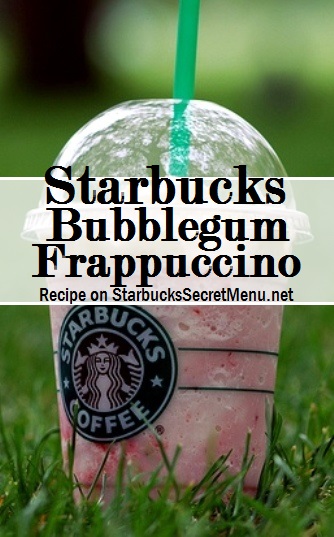 Starbucks Secret Menu:
Bubble Gum Frappuccino
Here's another great drink option that's non caffeinated! The drink looks great and is reminiscent of a childhood favorite!
Bright pink Bubble Gum!
Here's the recipe:
Strawberries and Creme Frappuccino
No classic syrup (unless you like it sweet)
Add Raspberry syrup (1 pump for a tall, 2 pumps for a grande, 3 pumps for a venti)
 Thanks to Barista, Jennifer V of Plant City, FL for sending in this great recipe! If you have a recipe you'd like to share, send it in to starbuckssecretmenu [at] gmail.com!