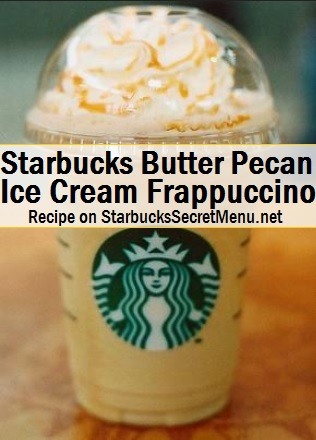 Starbucks Secret Menu:
Butter Pecan Ice Cream Frappuccino
Butter Pecan candy, ice cream, nuts, you name it! They all have the save  sweet flavoring that you can't get enough of. Try it in Frappuccino form and you won't be disappointed!
Here's the recipe:
Half Hazelnut, Half Vanilla Bean Frappuccino

Have heavy whipping cream blended in instead of whole milk
Add hazelnut syrup (1 pump for a tall, 2 for a grande, 3 for a venti)

Thanks to Holly L. for sending in this recipe! If you have a recipe you'd like to share, send it in to starbuckssecretmenu [at] gmail.com and we'll add it to the site!