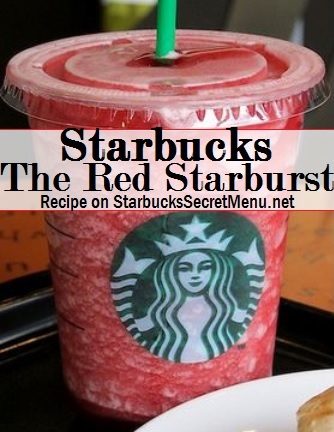 Starbucks Secret Menu:
The Red Starburst
Starburst has always been a classic candy favorite. The flavors are awesome and who doesn't enjoy a good chewy candy every now and then?
Well here's a take on that classic in a blended beverage form that looks amazing and surely tastes amazing too!
Here's the recipe:
Blended Strawberry Lemonade (Lemonade and strawberry flavoring)
Add Vanilla Bean Powder (1 scoop for a tall, 1.5 for grande and 2 for venti)
Add Raspberry syrup (1 pump for tall, 1.5 for grande, 2 for venti)
Thanks to Barista, Blake D. for sending in this recipe!