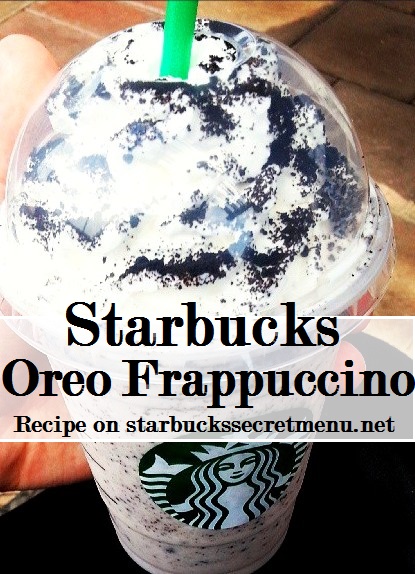 Starbucks Secret Menu:
Cookies and Cream or Oreo Frappuccino
Known as either a Cookies and Cream or an Oreo Frappuccino, this variation is one that's loved and has been requested by many! Give it a try and you won't be disappointed!
*Note that there are many variations of the Oreo Frappuccino, but this one appears to be the most popular as it's also the simplest!
Here's the recipe:
Double Chocolate Chip Frappuccino
Blended with white mocha sauce instead of regular mocha
Top with your choice of chocolate or regular whipped cream
Here's the recipe if you prefer more creme than chocolate cookie flavor:
Vanilla Bean Frappuccino
Java chips blended in
Top with mocha syrup or cookie crumbles or both!

Tastes just like delicious cookies and cream!