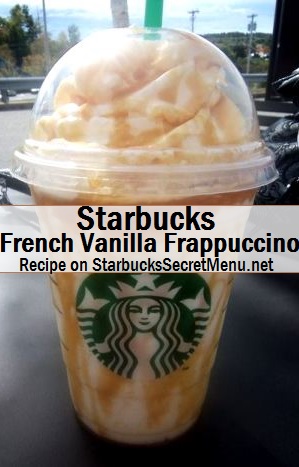 Starbucks Secret Menu:
French Vanilla Frappuccino
French Vanilla is definitely a coffee favorite of ours and we're told that this recipe is absolutely amazing!
Here's the recipe:
Vanilla Bean Frappuccino
Add Hazelnut Syrup (1 pump tall, 1.5 pumps grande, 2 pumps venti)
Line the cup, and top with caramel drizzle

Thanks to Rico C. for sending in this drink in! If there's a drink you like and don't see listed here, email it to us at starbuckssecretmenu [at] gmail.com and we'll add it to the site!