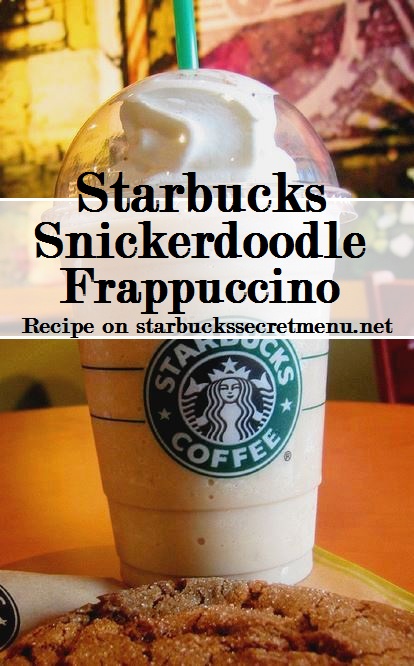 Starbucks Secret Menu:
Snickerdoodle Frappuccino
A Snickerdoodle is not only fun to eat, it's fun to say! And we promise this Frappuccino will definitely be fun to drink.
If you like cinnamon, this Snickerdoodle Frappuccino is for you!
Here's the recipe:
Chai Creme Frappuccino w/ Soy Milk
Add cinnamon dolce syrup (1.5 pumps tall, 2 pumps grande, 2.5 pumps venti)
Top with cinnamon dolce sprinkles

Thanks to Erica for sending this drink in! If you have a favorite drink you'd like to see on the site, send it in to starbuckssecretmenu [at] gmail.com!