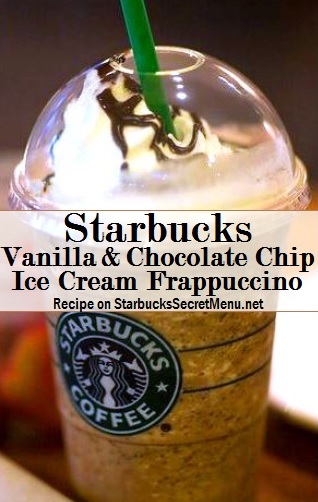 Starbucks Secret Menu:
Vanilla & Chocolate Chip Ice Cream Frappuccino
The name does not lie. This Frappuccino tastes just like vanilla and chocolate chip ice cream!
It's creamy, rich, and offers the perfect blend of vanilla and chocolate flavors.
Here's the recipe:
Vanilla Bean Frappuccino
Add Mocha Syrup (1 pump tall, 1.5 pumps grande, 2 pumps venti)
Add java chips
Top with whipped cream, cookie crumble and mocha drizzle

Thanks to Miranda A for sending in this recipe!