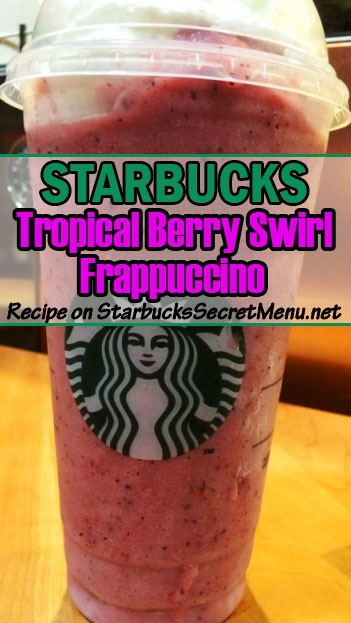 Tropical Berry Swirl Frappuccino

| Starbucks Secret Menu

With coconut milk now being offered at Starbucks locations, there are many new drink variations and options available! Add a tropical twist to your favorite beverage or try something new completely, like this Tropical Berry Swirl Frappuccino!

There's no caffeine in this one, so it's a great option for kids as well!

It's a delicious fruity treat we highly recommend for any berry and coconut lover.
Here's the recipe:
Vanilla Bean Frappuccino made with coconut milk
Add blueberries
Add blackberries
Optional: Add java chips
Huge thanks to Farah P. for sending this lovely Frappuccino creation in! If you have a secret recipe you'd like to share, send it to StarbucksSecretMenu [at] gmail.com and it could be featured on the site!