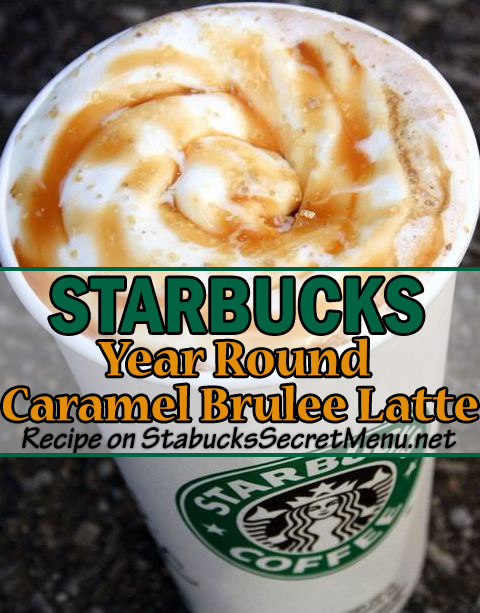 Year Round Caramel Brulee Latte

| Starbucks Secret Menu

Here's one of our most requested recipes!

The Caramel Brulée Latte has been a holiday favorite ever since it was introduced. Unfortunately it's only available during the holidays between November and January each year.

But fear not Caramel Brulée lovers, we have a substitute concoction that very closely mimics the flavor of this most beloved holiday favorite.

So, if you can live without the Caramel Brulée topping, we introduce the Year Round Caramel Brulée Latte! Hopefully it'll tide you over until the holidays roll around again!
Here's the recipe:
Latte flavored with:
White mocha syrup (1 pump tall, 2 grande, 3 venti)
Toffee nut syrup (1 pump tall, 2 grande, 3 venti)
Thanks to a lovely Starbucks Secret Menu reader for sending in this recipe that her Barista suggested! If you have a secret recipe you'd like to share, send it in to StarbucksSecretMenu [at] gmail.com and it could be featured on the site! Attach a photo if you have one.