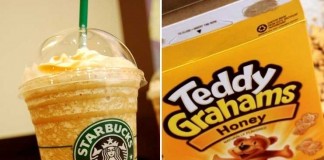 Who didn't love Teddy Grahams as a kid, and even as a little guilty pleasure as an adult! This Teddy Graham Frappuccino is sure to bring back memories,
Mmm, who doesn't love mint chocolate chip ice cream? If you do, you have to try the Grasshopper Frappuccino.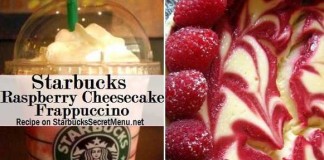 Here's dessert in a cup! Try this Raspberry Cheesecake Frappuccino recipe. You won't be disappointed!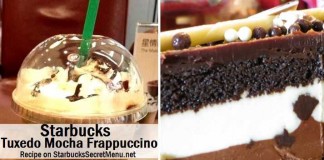 Give this popular beverage a try! Sometimes called the Zebra Frappuccino, sometimes the Tuxedo Mocha Frappuccino, but always equally delicious!