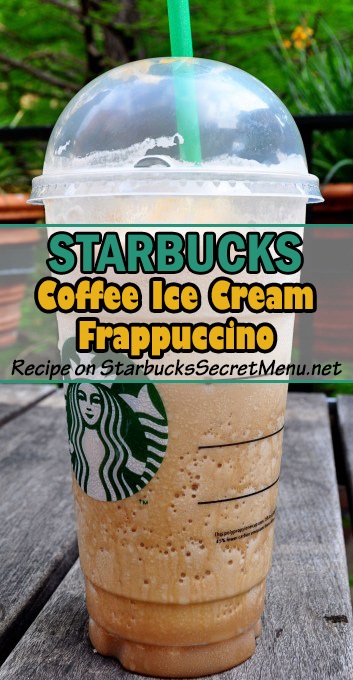 Coffee Ice Cream Frappuccino

| Starbucks Secret Menu

Coffee flavored ice cream is such a delight. Rich in creaminess and strong coffee or espresso flavor; it's a delicious choice for any coffee lover.

The java chips add a bit of crunch which works well with the creamy texture of this Frappuccino.

So treat yourself to a well deserved treat and indulge in our Coffee Ice Cream Frappuccino!
Here's the recipe:
White Chocolate Mocha Frappuccino
Add 2 extra pumps of Frappuccino Roast
Add 1 shot espresso
Add java chips (3 scoops tall, 4 grande, 5 venti)

Optional for extra creaminess:

sub half and half for milk or blend with some whipped cream

Thanks to Starbucks Barista Chris R. for sending in this delectable recipe! If you have a secret recipe you'd like to see on the site, send it in to recipes [at] StarbucksSecretMenu.net and it could be featured on the site!