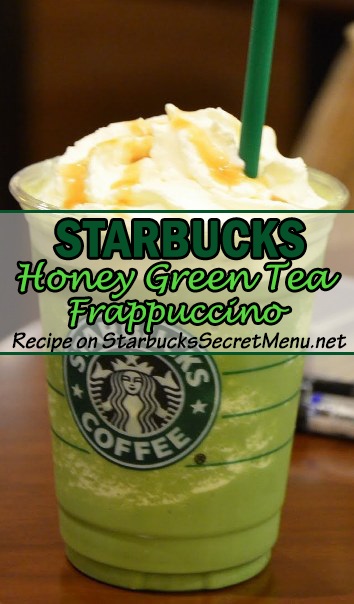 Honey Green Tea Frappuccino

| Starbucks Secret Menu

In addition to the health benefits of honey including tons of vitamins and antioxidants, it makes the perfect alternative sweetener. Even better, it goes so well with green tea!

So if you're already a Green Tea Frappuccino fan, try it with honey instead of classic syrup for a healthy alternative and a twist on the traditional flavor.
Here's the recipe:
Green Tea Frappuccino
No classic syrup
Honey packets (2 for tall, 3 grande, 4 venti)
Double blended to ensure proper mixing of honey
Top with whipped cream and honey drizzle if desired

Thanks to Bobby N. for sending in this recipe substitution! If you have a secret recipe you'd like to share, send it to recipes [at] StarbucksSecretMenu.net and it could be featured on the site!