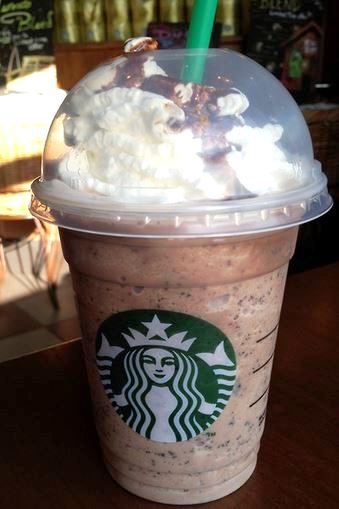 Starbucks Secret Menu:
Coffee Crisp Frappuccino
If you love the taste of Coffee Crisp chocolate, this Frappuccino is a must try!
The simple delicate flavors come alive in this cool refreshing summers treat. So go ahead and take a sip and fall in love for the very first time – all over again.
Here's the recipe (for a grande):
Vanilla Bean Frappuccino
Add 2 scoops of java chips
Add 1 pump of hazelnut syrup
Add 1/2 pump of mocha syrup
Add 2 pumps of Frappuccino Roast
Top with mocha drizzle for extra chocolate (optional)
Thanks to Craig P. for sending this one in! If you have a secret recipe you'd like to share, send it in to starbuckssecretmenu@gmail.com and we'll add it to the list!